When to Seek Help for a Dental Emergency in Yonkers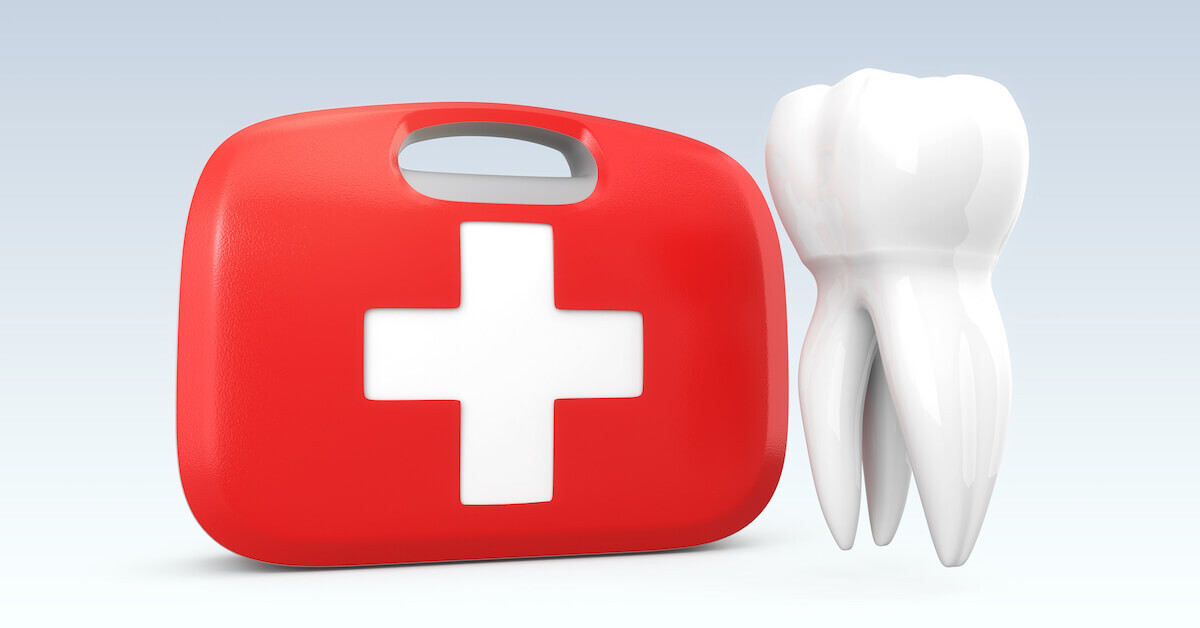 Do You Need an Emergency Dentist in Yonkers?
Dental emergencies are beyond stressful. When you or a loved one have a dental emergency in Yonkers, your entire world stops and you may be unsure of what steps to take. According to the CDC, every year, dental emergencies cause more than $45 billion in lost job productivity and 34 million lost hours of educational instruction.
What Constitutes a Dental Emergency?
Part of the definition of an emergency is the level of pain involved, so if you have a high tolerance for pain, you may perceive your situation as less of an emergency. However, anytime there's dental pain, it should be evaluated so don't delay seeking emergency treatment if you have any level of pain. If you have a dull, throbbing pain that comes from in or around a tooth, you should seek emergency services from a dentist. It can indicate a severe oral infection or an abscess, both of which should receive prompt emergency dental treatment.
Cavities can be very painful and left untreated, they could become abscesses. According to the CDC, cavities are a very common childhood condition that afflicts more than 66 percent of adolescents and over 25 percent of adults. Anytime you have an injury to the inside of your mouth, you should seek emergency treatment. A cut, laceration, tear or puncture to the cheeks, lips or tongue should receive emergency treatment so that the wound can be cleansed and treated to prevent it from becoming infected. Other reasons to seek emergency dentistry include:
A swollen airway that makes it difficult to breathe
Non-stop bleeding from a gum injury
Mouth pain that's accompanied by chills and a fever
A tooth that has been chipped, cracked, loosened or knocked out
Many times, people think it isn't an emergency if they don't have pain, but this isn't always true. If you have any of the following, you should seek immediate treatment or you may benefit from our same-day walk-in dental services:
Damage to your dental bridge
Increased sensitivity to temperature change when eating or drinking
Losing a crown, filling or porcelain veneer, especially when you're eating
Gums that bleed when brushing or flossing
Do You Know the 7 Signs That You Need Emergency Dentistry in Yonkers?
If you're experiencing any of the following, you need emergency treatment without delay:
Hemorrhaging: If you've had an extraction or trauma to your jaw and can't stop the bleeding, then you need emergency treatment.
Facial swelling: If you have facial swelling, especially if it interferes with your breathing, you need emergency treatment. Swelling can be the result of a severe allergic reaction called anaphylaxis, or an infection, a fracture, or a dislocated TMJ, so it's important to have these dental issues treated right away.
Fractured jaw: If you think you've fractured your jaw, you'll need emergency dentistry to ensure that you haven't damaged your teeth or that they're not misaligned.
Knocked-out tooth: According to the ADA, if you have a tooth knocked out, it may be successfully reinserted if no more than an hour has elapsed, so immediate treatment is essential to give your dentist a chance to save your tooth.
Dry socket pain: Most extractions go well, but up to five percent of patients experience a dry socket afterward. This happens when a blood clot doesn't form in the socket, so the bone and nerves are exposed to air, liquid, and food, and excruciating pain can be the result. The pain can radiate to the neck and ear and cause a headache and dizziness. If you notice a foul odor coming from the area, you may have an infection and must seek immediate dental treatment.
Lost or cracked filling: If you have lost or cracked a filling, sharp edges can remain and can damage your tongue and cheeks. You need prompt treatment to protect your mouth tissues, as well as prevent additional damage to the tooth.
Gum injuries: If you've cut or punctured your gums, it's important to get immediate dental treatment to ensure that your teeth haven't been damaged and to have the wound cleaned and treated.
Will an Abscess Require Emergency Dentistry?
A tooth abscess, called a periapical infection, often occurs from an untreated cavity and although it's painful, it may seem to be a minor event. However, an abscess is a serious condition that can have major consequences and even become life-threatening. Cavities and abscesses are bacterial infections that can enter the bloodstream, the bone marrow, and your major organs and cause sepsis. It can also cause mediastinitis, which is an irritation and swelling of the area between the lungs, and this disease has a mortality rate of up to 40 percent. If not treated, it can spread to your sinus cavities and into your brain, so an abscess is an extremely serious condition that should be treated without delay. Your dentist will drain the abscess, prescribe antibiotics and evaluate the tooth to determine if it can be saved or if it will have to be extracted.
Other causes of common dental infections include:
Untreated cavities
Root canals that weren't successful
Wisdom teeth that failed to erupt
Trauma
Will a Cracked Tooth Require Emergency Dentistry Care?
If you've cracked a tooth, then you need immediate dental treatment. Whether the damage was due to biting down on ice or hard candy, bruxism, or a trauma, such as a sports injury, you need immediate dental treatment. Your dentist needs to save the tooth if possible and check the surrounding teeth and gums to ensure that there's no additional damage. You may need a custom-fitted mouthguard that will protect against trauma or the damage from bruxism. If a custom mouthguard isn't an option, then stock models are available as are boil-and-bite options. Be sure that your mouthguard carries the ADA seal of approval so you know that you're buying a quality product that will provide the protection you need when you use it as directed. When dental problems are treated early, they have the best prognosis, so don't neglect your oral health.
If you have a dental emergency in Yonkers, call our Dental Care Alliance office for an appointment. You can be assured of receiving the highest-quality and affordable dental care. We strive to maintain our excellent reputation and maintain the highest standards of ethics and dental care, so call us today, or make an appointment online.