What Constitutes a Dental Emergency and What to Do If One Happens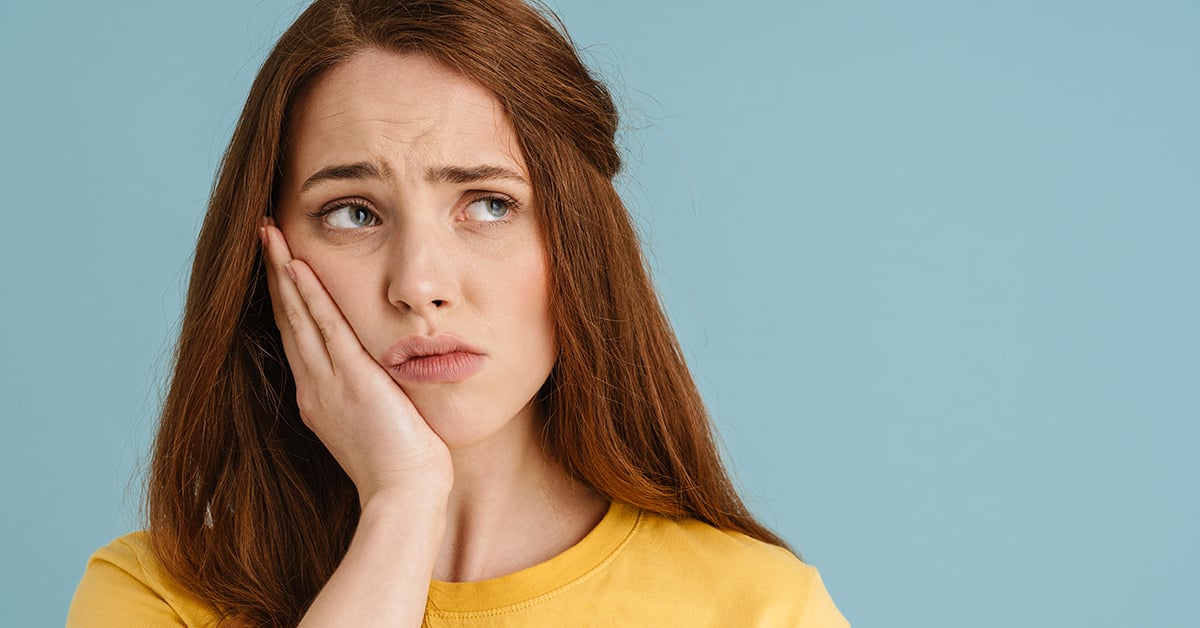 Dental emergencies may happen more often than you believe. Not all dental issues, however, are considered emergencies. Some are untreated dental problems that are producing pain and swelling.
Perhaps you've lost a tooth or have a chipped tooth; perhaps you have a toothache, or a crown has fallen out. Each of these situations demands urgent care for proper healing and recovery and to prevent the issue from getting worse.
Whether or not a dental issue is an emergency or not depends largely on its type, cause and symptoms.
Common Emergency Dental Situations
Examples of common emergency dental situations include a knocked-out tooth, infected tooth, tooth abscess or extreme toothache. Left untreated, an infection can spread to other parts of the mouth, including the gums and other teeth.
If your mouth has sustained any impact trauma to the teeth or mouth like missing or broken teeth, or one or more of your teeth are in severe pain, call your dentist in Yonkers for emergency dental care straightaway.
The following typical dental issues may or may not constitute emergencies, but, regardless, you should have them checked out by a dentist in Yonkers as soon as you can.
Some dental situations your dentist may want to treat right away include:
Chipped, cracked, broken or fractured teeth
Loose or missing teeth
Mouth bleeding you can't make stop after 15 minutes
Dental-crown pain
Fillings that have come out of the teeth
Are Toothaches Dental Emergencies?
Extreme tooth pain can be debilitating. It, therefore constitutes a dental emergency. Even if the pain isn't excruciating, if the problem causing it isn't identified and treated, it could become that way. And, if a toothache disappears on its own with the underlying problem being resolved, it may just mean the nerve causing that pain has died out, but, in time, if left untreated, the dental problem will only spread and cause more nerves to suffer pain.
Your emergency dentist can relieve the immediate pain first, then address the underlying problem causing it. This takes care of the pain and prevents a serious dental problem from worsening.
If you're suffering from mouth, jaw or tooth pain, reach out to your Yonkers dentist immediately, and let your dentist decide whether it requires emergency care or not. As the saying goes: you're better off being safe than sorry.
Causes of Common Dental Emergencies
You can find yourself in a dental emergency from a wide range of activities and situations. You may have:
Tripped and fell
Fallen off your bike
Had an accident on the job
Been in an auto accident
Sustained a sports injury
Preventing Common Dental Injuries
Whenever you play sports, wear a helmet or face mask, pads, mouthguard and the appropriate shoes. Similarly, if you go hiking, wear proper footwear to keep you from slipping and falling. When you're in a motor vehicle, wear a seatbelt regardless of where in the vehicle you're seated. Be careful drinking from a glass bottles; don't bite or chew into hard objects like ice, popcorn kernels or hard candy; don't use your teeth to try to tear, cut, bite or chew anything that's isn't meant to be eaten, like chewing on pens or pencils or tearing tape.
How to Know If What You're Experiencing Is Really a Dental Emergency
Not every dental issue is an emergency. But, if you suffer direct mouth, tooth or gum trauma, see signs of an infection or are simply in extreme pain, you should at least get in touch with your emergency dentist right away to find out what you should do about it. You may be able to schedule an appointment at your convenience to get the problem taken care of, or the dentist might say you need to come in for emergency dental care immediately. There, your dentist can relieve the current pain, give a closer look to the damage and take you through the appropriate treatment options.
What to Do If You Have a Dental Emergency
Always call your emergency dentist in Yonkers straightaway if you think you have a dental emergency. Don't wait for your symptoms to worsen to seek aid or try to correct the problem on your own.
If your tooth is knocked out or becomes dislodged from your gums through any means, you should follow these steps and contact your dentist immediately: Rinse the dislodged tooth in milk if it is dirty. Place the tooth back in the socket and hold it in place with gauze. This may make the difference between your tooth being saved or not, since the tooth should only be out of the mouth for no more than one hour. For chipped and broken teeth, rinse and save the pieces in milk, if possible.
At Saw Mill Dental, we are standing by to provide you with the dental emergency care you need when you need it. Call us anytime you experience a dental emergency to get expert emergency dental care in Yonkers, including walking you through all your various treatment options.
Final Thoughts
The key thing to keep in mind when you're confronting a dental emergency is that the sooner you seek help, the better. Not only do you relieve your immediate symptoms, including pain and swelling, but you take action to prevent the problem from becoming greater later on.
If you feel the condition is severe enough or your emergency dentist is not available, take yourself to the emergency room. The E.R. doctors will at least address the immediate threats, like persistent bleeding or a dangerous infection. You can, then, reach out to your dentist when you're released to take care of the underlying dental problem.