Uncover the Truth About Root Canal Treatment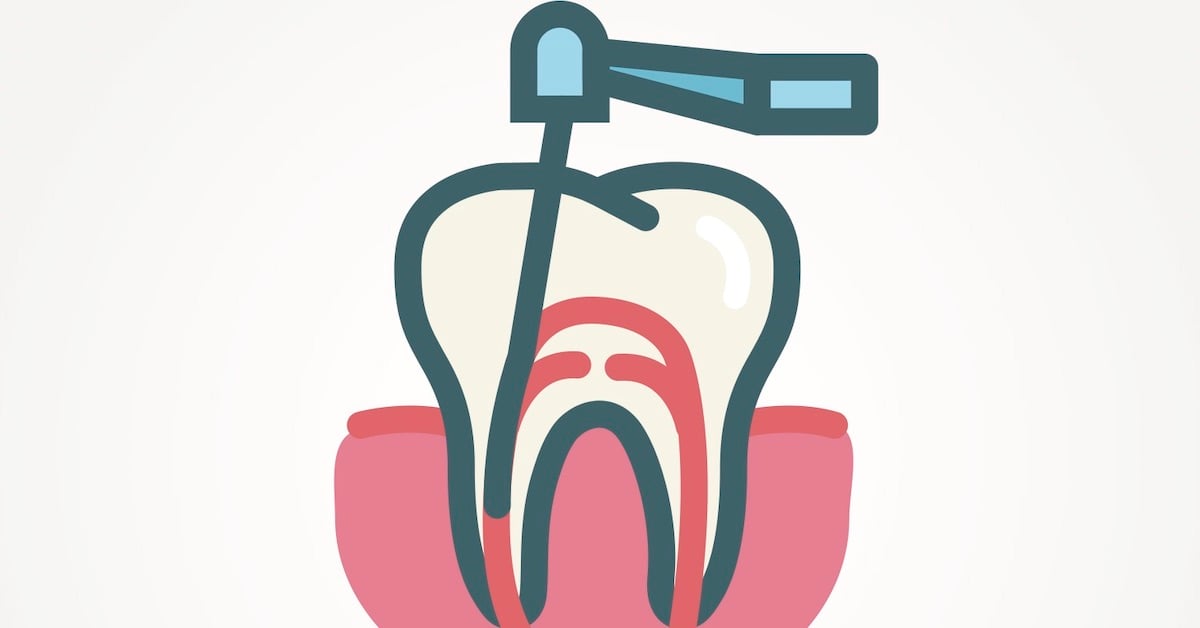 No one wants to hear that they need a root canal. One of the primary reasons why this is the case is that there are several misconceptions going around about root canal treatments. Many people believe that the treatment itself causes tooth pain. However, the truth is that this procedure is necessary to help you get rid of tooth pain. A root canal procedure is done under anesthetic, so you won't feel any pain while your dentist is performing the treatment. We hope that this guide helps you to learn the truth about this procedure and its benefits.
The Purpose of Root Canal Treatment
The procedure for root canal treatment is an incredibly common one that is necessary in cases where a patient has severe tooth pain caused by infected, damaged or decayed pulp within the tooth. Failing to have this issue properly treated can lead to even more pain and could eventually lead to you having to have a tooth pulled. To save your tooth, you should contact a dentist near you as soon as you begin experiencing symptoms.
Ten Questions You Can Ask Your Dentist About Root Canals
Knowing everything you can about a procedure can help you feel more comfortable when it comes time for the procedure to happen. Bring these questions to your dentist so that he or she can give you all of the information you need about root canals.
1. Am I candidate for root canal treatment?
2. Will the procedure be painful?
3. Is there a different type of treatment that could better address my problem?
4. What is the process for root canal treatment?
5. How long will it take for my mouth to heal?
6. What kind of anesthetic will be used?
7. Are there risks to this procedure?
8. How much is root canal treatment?
9. Will my root canal be covered by my dental insurance?
10. Will the procedure weaken my tooth?
How to Know You Need Root Canal Treatment
Tooth pain is one indicator of an issue that could require treatment via root canal. There are many other symptoms that could also point to this type of treatment being necessary. It's important that you not delay receiving treatment if you have any of these symptoms:
• Persistent or severe tooth pain
• Gums that are red or swollen
• Teeth and gums that are sensitive
• Tooth sensitivity when the tooth is exposed to heat or cold
• Tooth discoloration
• Severe decay
• A bump on the gums in the area around the tooth
A Guide to Root Canals
Many people are slightly nervous about getting a root canal. Knowing exactly what to expect during and after your procedure can help to ease some of your nerves.
Step 1 – Detection of an Infection
Common symptoms of damaged or infected tooth pulp include tooth pain, redness, and swelling. If you're experiencing any symptoms, you should contact your dentist and schedule an appointment at your earliest convenience. Seeking out prompt treatment may help save your tooth.
Step 2 – Beginning the Root Canal Procedure
If your dentist determines that you need root canal treatment, the first step of the procedure will consist of your dentist numbing the area around the affected tooth so that you won't feel anything during your treatment. Once the tooth has been numbed, your dentist will create an opening at the crown of the tooth. This allows your dentist to access the tooth's pulp.
Step 3 – Removing the Root of the Problem
Your dentist will remove the pulp from the tooth. This will be followed by the inside of the tooth being thoroughly cleaned.
Step 4 – Filling the Tooth's Canals
Using specialized tools, your dentist will shape the canals located within the tooth. A permanent filling will then be utilized to fill the canals.
Step 5 – Restoring the Tooth
The opening in the tooth's crown will be sealed off with filling.
Step 6 – Receiving Its Crowning Glory
You will need to return to your dentist once your mouth has healed. The final step consists of your dentist placing a crown over the affected tooth. The crown will provide long-term protection for your tooth.
What to Expect After Your Treatment
After your root canal is finished, you will be given a set of instructions that will assist you in healing properly. To learn more about what the recovery process for a root canal is like, continue reading this guide.
What Does it Feel Like After a Root Canal?
In the days following your procedure, you will most likely feel tingling and tenderness in the area around the affected tooth. This will normally clear up after a few days and is easily managed via the use of over-the-counter pain medication. Some patients also experience some tenderness in their jaws. The tooth itself may feel somewhat different from your other teeth for a few weeks after your root canal. Contact your dentist immediately if you experience severe pain or pressure.
How to Heal at Home
It's imperative that you follow any instructions that your dentist gives to you after your root canal. Following his or her instructions will help you heal quickly. Call your dentist with any questions or concerns you may have. You should also contact your dentist immediately if you experience severe pain, discomfort, or any adverse reactions after your root canal treatment. Common after-care instructions include:
1. Not eating until after the numbness from the anesthetic wears off.
2. Avoiding chewing and biting in the area surrounding the treated tooth until it has healed.
3. Following instructions regarding pain medications.
4. Brushing and flossing the teeth gently in the area around the affected tooth.
5. Calling your dentist if you develop an allergic reaction, nausea, swelling, pain or other unusual symptoms.
The Importance of Follow-Up Care
Once your tooth has fully healed, your dentist will place a crown over it. This will provide your tooth with long-term protection from damage or decay.