Reasons and Remedies for Tooth Discoloration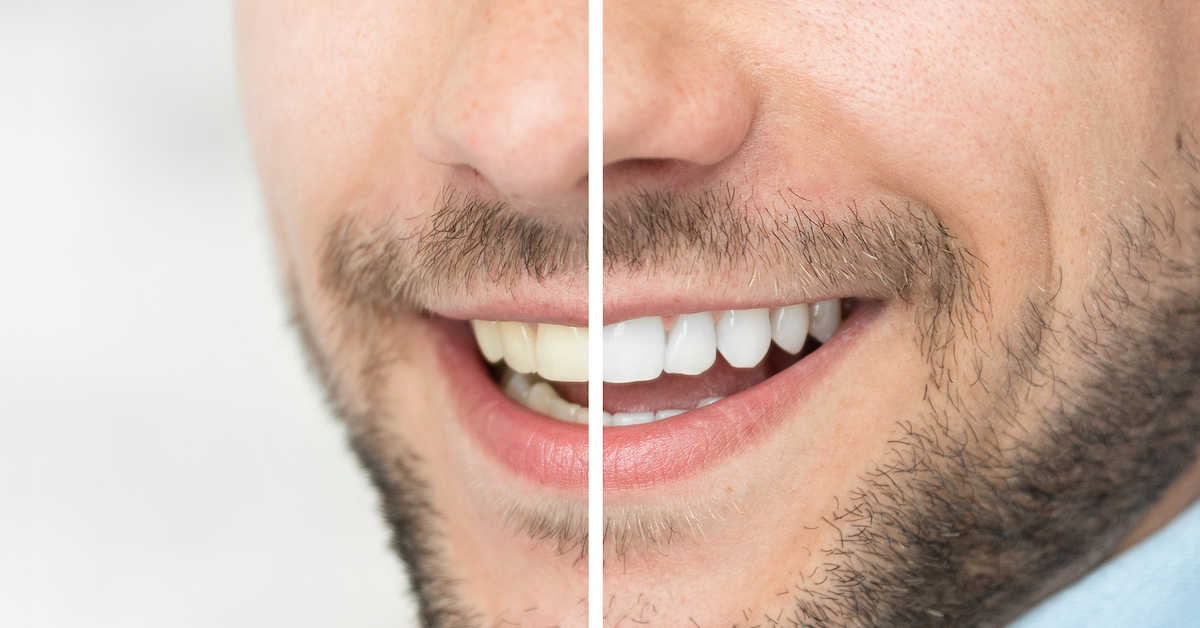 Understanding the underlying causes of yellowed or stained teeth can provide you with added help in managing these issues effectively. Most professional dentists will work with you to determine the best approach to whitening your teeth and brightening your smile. If you are suffering from stained or yellowed teeth, know that you have options to fix them! There are certain steps you can take to make sure your teeth don't turn yellow in the first place. Here are some helpful hints on managing issues with stained or yellowed teeth.
Primary Reasons for Tooth Staining, Yellowing and Discoloration
There are a few basic reasons why your teeth may become stained or yellowed over time:
Consumption of large quantities of tea, red wine or coffee can allow tannins to be absorbed into tooth enamel.
Tooth decay often causes discoloration of teeth because of the breakdown of tooth enamel.
Some medications, including anti-psychotics, antibiotics and high blood pressure drugs, can have an impact on the whiteness of your teeth.
Tar and nicotine in tobacco products often create stains and discoloration when absorbed by tooth enamel.
While not all of these issues are directly within your control, adjusting your habits to eliminate some of these underlying causes of tooth discoloration can often reduce the degree of yellowing for otherwise healthy teeth.
Winning the Battle Against Tooth Discoloration
Some of the most important steps you can take to reduce yellowing and staining of your teeth are listed below:
Brush and floss your teeth faithfully after every meal. This will remove plaque and food debris that could otherwise contribute to tooth decay.
Rinse and brush after drinking coffee, tea, red wine and other beverages containing large amounts of tannins.
If you do not currently smoke or use tobacco products, do not start. If you are a smoker or tobacco user, take steps to reduce or eliminate this bad habit.
Eat plenty of foods containing calcium and minerals to strengthen your tooth enamel and the bones of your jaw.
Schedule regular teeth cleaning visits to remove plaque, tartar and other deposits that could affect the appearance of your teeth.
If you don't know what will work best for your situation, ask your dentist to provide you with the best options for managing tooth discoloration and for keeping your teeth healthy and strong.
How Smoking Damages Your Teeth
Smoking tobacco and using snuff are both bad habits that can affect the beauty of your teeth. Tobacco smoke and juices contain nicotine, which has been linked to staining of the teeth. Tobacco smoke also contains tar, which can be absorbed through pores in your tooth enamel to cause darkening or yellowing of your teeth. The chemicals in tobacco can also irritate the tissues of your gums, which can lead to inflammation and eventual gum disease. Taking steps now to stop smoking or using chewing tobacco could have a significant impact on your health and on the appearance of your teeth. Just ask your dentist to provide you with added information on the benefits of eliminating tobacco from your daily routine.
Preventing Stains and Discoloration for Your Teeth
Rest assured that when you find the right dental office, they will work with with you to provide outstanding dental care and the right recommendations for keeping your teeth and gums healthier. Some of the best and most practical ways to prevent yellowing or staining of your teeth include the following:
Brushing and flossing after every meal and snack will remove much of the plaque produced when food particles break down in your mouth after eating. This will ensure that your teeth stay cleaner and less prone to tooth decay now and for many years to come.
If you cannot always brush or floss, rinsing your mouth thoroughly with water after eating or drinking is another good method to manage issues with tannins in wine, coffee or tea.
Seek dental treatment immediately for even minor issues with your teeth. This can reduce the chance that tooth decay or injury will affect the appearance of your smile.
We may recommend an antibacterial mouthwash to reduce plaque buildup and to freshen your breath more effectively.
Eating a healthy and balanced diet that contains calcium and other minerals can increase the strength of your tooth enamel to provide a solid line of defense against tooth decay.
We work with you at every stage of your treatment to ensure that you know how to care for your teeth and to help you keep your smile bright. If your teeth do become discolored, contact your dentist right away to get the care you need to bring them back to their original pearly white.
The Best Ways to Whiten Your Teeth
Whitening toothpastes and kits that are purchased over-the-counter at retail stores may promise fast and noticeable results. In most cases, however, these products do not live up to their hype. Some retail whitening kits could even cause irritation of the gums or sensitivity of the teeth. Consider speaking with your dentist to understand what the latest treatments are and how you can get the best results for your specific situation:
Our take-home whitening kits are designed for stand-alone use or to supplement the in-house whitening treatments we offer for our patients. These kits are formulated specifically to whiten teeth more gradually over time.
Our dentists can also provide teeth whitening services performed in our office and by our talented dental team. This will usually produce dramatic results in much less time than take-home methods.
Veneers are thin layers of material that are permanently bonded to your teeth. These dental treatments are ideally suited for deep-seated stains that cannot be resolved using other methods.
We may also recommend crowns to protect more fragile or sensitive teeth and to restore their attractive appearance.
Call Saw Mill Dental today at (914) 357-8917 to schedule your appointment with us. We are here to serve all your dental care needs.