Gingivitis: Symptoms and Causes in Yonkers, NY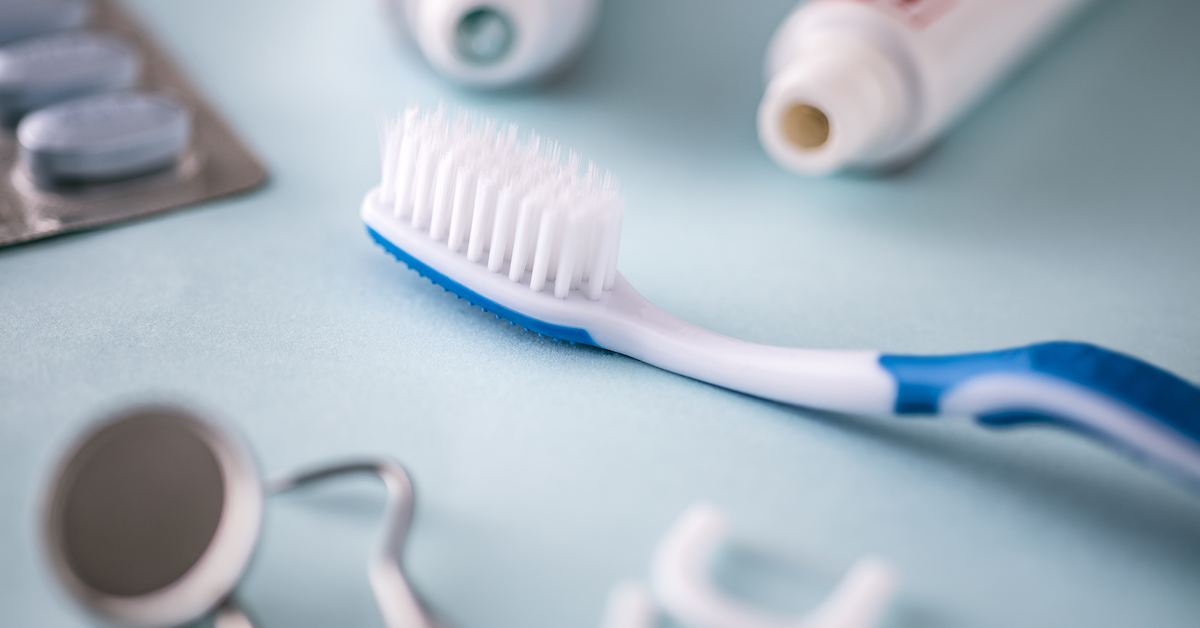 What Causes Gingivitis and What Are Its Symptoms?
If you experience frequent bouts of bad breath or have minor bleeding when you brush or floss, then you might have gum disease. Read on to learn more about the prevention, treatment, and symptoms of this serious disease.
Can Periodontal Disease Be Prevented?
Periodontal disease is one of the most common diseases among adults, but it's also one of the most easily prevented. Prevention starts with and continues with practicing good oral hygiene. Yet according to the CDC, almost half of adults over the age of 30 have some stage of periodontal disease, and by the time they are 65 years and older, the number rises to more than 70 percent. When left untreated, gingivitis, the first stage of the disease, can turn into chronic periodontitis, which can cause irreparable damage to the tissues and bone that support the teeth, as well as the loss of the teeth. The disease is more prevalent among men and the incidence increases with age. Fortunately, the disease is preventable even though it's also very common.
What Symptoms Indicate the Presence of Gingivitis?
Often, there's no accompanying pain and the disease can be completely asymptomatic, so you'll be unaware that you have it. Healthy gums should be light pink and firm, and should cling tightly to your teeth. If they aren't or if you notice any of the following symptoms, then make an appointment with your dentist without delay:
A persistent bad taste in your mouth
Bleeding when you floss or brush
Changed or increased gaps between your teeth
Gum discoloration, such as red or purple gums
Loosening teeth
Pain when chewing
Perpetual halitosis
Receding gums
Swollen and sensitive gums
The presence of any or all of these likely indicates that you have periodontal disease and should schedule a dental appointment as soon as possible.
What Habits Can Cause Gingivitis?
Although the habit that primarily causes gum disease is poor oral hygiene, there can be other issues that can encourage its formation. A regimen of daily brushing and flossing works best, but neither on its own will be as effective as the combination of the two. Dedication to good oral hygiene is crucial, whereas slacking off because you're tired or have to get up early can lead to unnecessary visits to the dentist.
Are There Additional Risk Factors for Developing Gingivitis?
Even if you have excellent oral hygiene habits, these risk factors can accelerate the formation of gingival gum disease:
Restorative dentistry such as bridges, fillings or dental appliances that don't fit well or are defective
Diabetes, cancer treatments, HIV/AIDS, and other health conditions that compromise your immune system
Fluctuations in your hormone levels
Inadequate nutrition, especially a lack of vitamin C
Prescription or over-the-counter medications that have dry mouth as a side effect
Tobacco use, whether you smoke it or chew it
Can Periodontal Disease Cause Poor Overall Health?
In addition to causing poor oral health, gingival disease can adversely affect your major organs and every system in your body. Previously, experts believed that the bacteria present in gingival disease was responsible for overall health conditions, but recent research indicates that it's the inflammation that causes the problems.
The systemic issues that can be caused by gingival disease include:
Arterial stroke: Those with gingival disease were found to have a higher incidence of arterial stroke than those who had other kinds of strokes.
Cardiac disease: Those who have cardiac disease have been found to have a higher incidence of gingival disease than the average person.
Diabetes: Diabetics who had their blood glucose levels under control were found to have a lower incidence of gingivitis in addition to the typical kidney disease, neural damage, and loss of vision that often occur with diabetes.
Pulmonary disease: The normal breathing process can spread the bacteria in the mouth to the lungs and cause lung diseases, according to the AAP.
Various cancers: The AAP reports that men who had periodontal disease had a 30 percent higher occurrence of blood cancers, a 49 percent higher rate of kidney cancer, and a 54 percent higher frequency of pancreatic cancer than those with good oral health. Overall, men who had a history of gingival disease had a 14 percent higher incidence of developing cancer than those who had no history of gum disease.
Surprisingly, gingival disease affects the entire body, not simply the oral tissues, so for optimal physical health, you need to maintain optimal oral health.
How Can I Treat Periodontal Disease?
If you have symptoms of periodontal disease, schedule an appointment with your dentist, who can determine the extent of your disease and the best treatment protocol, which will depend on the stage of your disease. If you don't have any symptoms of periodontal disease, then visit your dentist for a checkup to ensure that you don't have it asymptomatically.
To make an appointment, please either call our office or use our convenient online scheduling tool—but contact us today. We look forward to working with you.