Posted under:
Root Canal
Posted on: October 21, 2022
Celebrate Dental Hygiene Month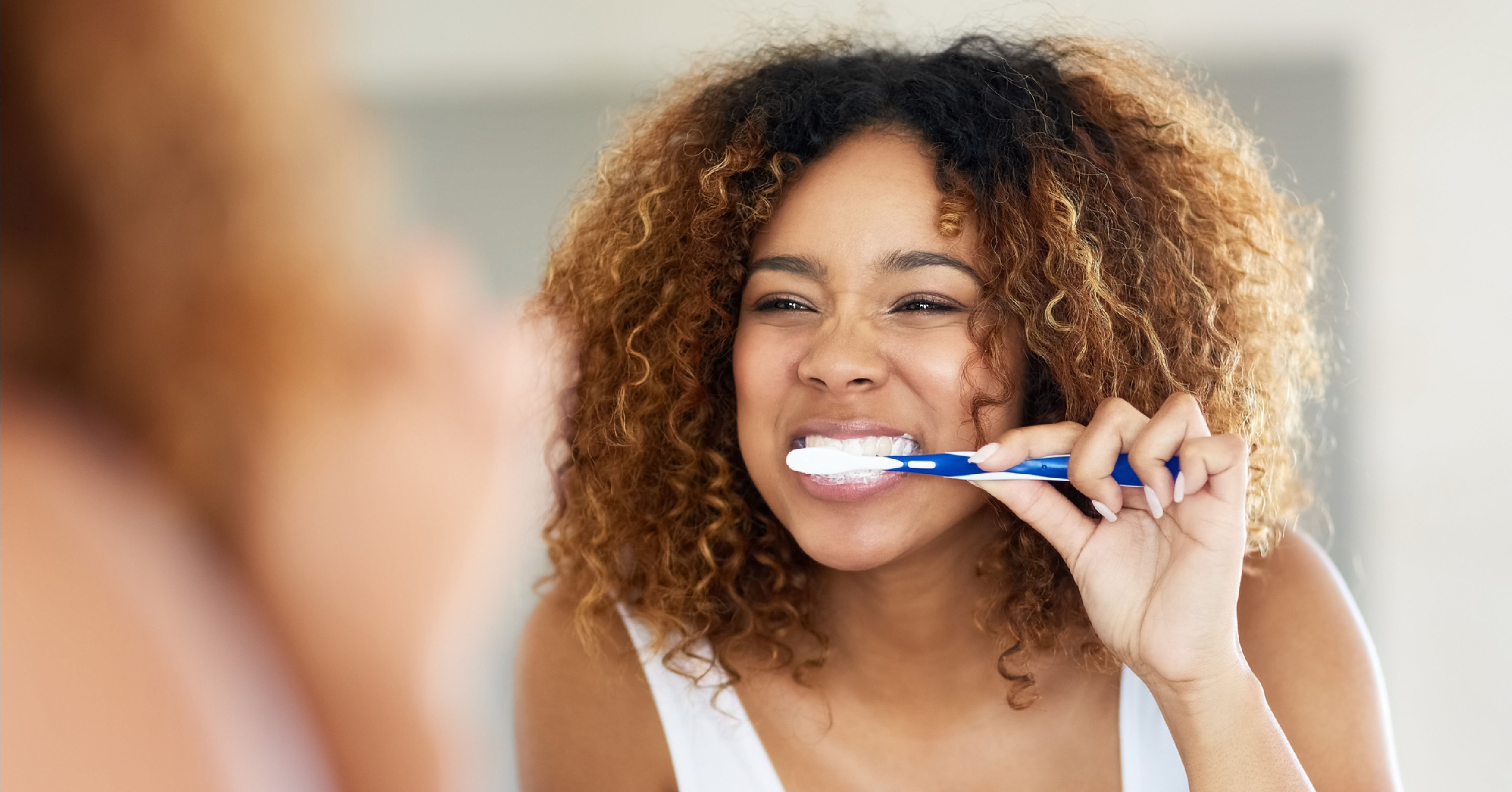 What does enjoying the cool, crisp weather, decorating pumpkins, raking leaves, eating candy, and dental hygiene have in common? They're just a few of the activities you can participate in during the fall, especially during the month of October. But what does oral hygiene have to do with these other activities? October is when we acknowledge National Dental Hygiene Month! Read on to find out more about how dental hygienists work hard every day to care for your teeth and gums and how you can make adjustments to your daily routine.
Shining the Spotlight on Our Dental Hygienists
Dentist's offices across the United States would not run properly without the help of dental hygienists! Their ability to effectively care for patients and facilitate communication with dentists and patients plays an essential role in dentistry practices everywhere. Your dental hygienist is often your first line of defense for most common dental problems, such as gum disease, tooth decay, and cavities. When you receive a professional cleaning, your hygienist uses special tools to remove plaque and tartar from the surface of your teeth and gum line, which greatly reduces your risk of gum disease.
Hygienists are also responsible for dental screening procedures and assessing the overall health of your mouth. They also regularly take x-rays and provide fluoride treatments and dental sealants to strengthen tooth enamel. If your treatment plan includes an oral appliance or placing a dental implant, your hygienist may take impressions of your teeth. Your dental appointment also provides you with a great opportunity to ask your hygienist questions about improving your dental health at home, and you can also bring up specific concerns you have about the health of your smile. With their advice, you can boost your oral health.
What Are the Elements of an Effective Dental Hygiene Routine?
In celebration of National Dental Hygiene Month, here are some tips to help you improve your oral health:
Brush Your Teeth Twice Each Day for Two Minutes
An easy way to celebrate National Dental Hygiene Month is by brushing your teeth at least twice a day for no less than two minutes.
Brushing in the morning and once again during the evening is an easy way to remember to brush twice a day. Removing plaque bacteria is important in the prevention of tartar buildup. Tartar is yellow in color and has a tendency to accumulate on the back of your teeth and along the gum line. Since tartar is a very tough substance, you can't remove it with a toothbrush or dental floss. Using special tools, only your dental hygienist can safely remove tartar.
Time yourself to gain a better understanding of how long it takes for two minutes to pass. Set an alarm for two minutes, listen to a section of a short song, or use an electric toothbrush that alerts you when you've successfully brushed for two minutes. Healthier teeth and gums are the reward for consistent brushing!
Use the Right Brushing Technique
Brushing your teeth correctly can help you clean your teeth better and avoid damaging your gum tissue and teeth. Never scrub your teeth when brushing. Brushing your teeth too hard weakens the enamel covering on your teeth and can inflame gum tissue. Receding gums and sensitive teeth are the consequences of brushing too hard.
Light strokes with your toothbrush in a circular motion is an effective brushing technique. To avoid unpleasant breath, gently go over your tongue with your toothbrush. An old toothbrush doesn't clean as well, so reach for a new toothbrush about every two to three months. The same rule applies for a toothbrush with worn bristles and after you've recovered from any sickness.
Consider Using Mouthwash
You might be surprised to learn that mouthwash can benefit your teeth and gums in many ways. Depending on the type of mouthwash you choose, some of the benefits include teeth whitening, controlling plaque buildup, and improving dry mouth symptoms. There are also types of mouthwash that can strengthen your teeth and eliminate bacteria.
Floss Daily
If your goal is having healthy gum tissue, flossing daily is an absolute must. Flossing sweeps away small pieces of food that can hurt your gums and tooth enamel if you don't remove them. In this way, flossing helps prevent gingivitis and the development of advanced gum disease.
Receive Regular Dental Care
There's no denying the benefits that daily brushing and flossing provides, but don't forget about receiving care from your dentist and dental hygienist! During a routine dental appointment, plaque bacteria and hardened tartar are scraped off your teeth and gum line. It's important to remove accumulated tartar because this substance can lead to bleeding gums and other symptoms of gingivitis. When your dentist examines your mouth, they are looking for signs that you may overlook that can indicate a dental problem.
Watch Your Diet
Making changes to your diet can improve your oral health. If you regularly eat sugary or starchy foods, you're at a greater risk of cavities. These types of foods include candy, bread, soda, and fruit juices. Eat these foods in moderation and choose to eat more vegetables, fruits, and sugar-free drinks.
However you choose to acknowledge Dental Hygiene Month, make sure to say a hearty "thank you" to your dental hygienist the next time you receive a dental cleaning at our office! If it's been a while since you've received dental care, get in touch with us today to schedule your dental checkup and professional cleaning.