Posted under:
Root Canal
Posted on: October 2, 2020
Are Dental Implants Right for You?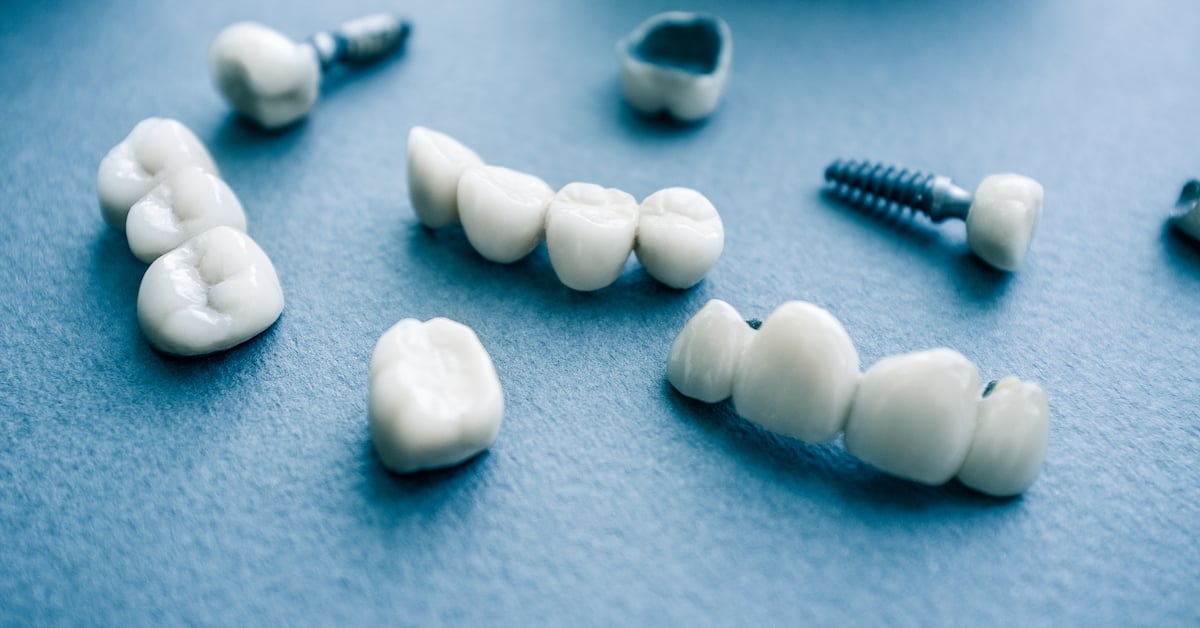 Are Dental Implants Right for You?
Many of the patients we see are looking for permanent and secure replacements for missing teeth. These teeth may have been knocked out in an accident or lost to tooth decay or gum disease. Replacing broken and damaged teeth with dental implants can help you feel much more confident in your appearance and provide you with the help you need to speak, bite and chew more naturally.
What Are Dental Implants?
Dental implants are tooth replacements that consist of three parts:
The body of the implant is sometimes referred to as the post. It is made of titanium, a lightweight metal that offers durability and strength while reducing the risk of rejection by your body. Most implant posts resemble screws and are placed directly into the gums or bone of the jaw.
The abutment is a small connector section that is placed on the implant and provides a place for the artificial teeth to be attached.
The attachment of the dental prosthesis is the final step in the implant procedure, and may consist of one artificial tooth, a small group of teeth or an entire row. In the latter case, more than one implant must be used to provide adequate support for the top or bottom row of your teeth.
How Do Dental Implants Work?
In general, the post of your dental implant will serve as the root. The abutment is an intermediary piece that connects the post to the dental appliance, which may be a single tooth, a few adjacent teeth or an entire upper or lower row of teeth. The implant holds these artificial teeth in place and fills in the gaps in your smile.
Dental implants are available in two types:
Subperiosteal implants are placed under the tissue of the gums. These implants are used in cases where bone deterioration or loss makes it impossible to implant posts in the bone of the jaw.
Endosteal implants are more common than subperiosteal implant procedures and are placed directly into the bone of the jaw for greater stability.
Depending on your needs, your dentist may recommend removable artificial teeth or permanently attached teeth. In both cases, dental implants will provide much greater stability than dentures.
What to Expect During a Dental Implant Procedure
During the course of your dental implant process, you will undergo a number of different procedures that will result in a durable and attractive replacement for missing teeth. After damaged teeth or tooth fragments are removed from the area, your dentist will typically perform the following tasks:
Implanting the post into the bone of your jaw or into your gums
Allowing a few months for the implant to heal in place
Attaching the abutment to the implant post
Attaching the dental appliance directly to the abutment
You could also require additional procedures if you have experienced bone loss because of aging or deterioration resulting from gum disease.
When Are Bone Grafts Necessary?
If the bone in your jaw is not strong enough to support implants, your dentist may recommend bone grafts as part of your dental implant procedure. Bone for these grafts can be harvested from other areas of your body. Alternatively, a bone substitute could be used to promote healthy growth and to create the right medium for your implants to attach securely. Bone grafts may be performed before or at the time of your initial implant surgery.
Dental Implant Surgical Procedure
If bone grafts are not required, your first surgical procedure for dental implants will be the placement of the implant post directly into your gums. The process requires a small incision to be made in your gums so that a hole can be drilled in the jawbone to hold the implant post. This is usually performed under local anesthesia and on an outpatient basis.
In cases in which the abutment was not attached during the implant surgery, your dentist may perform an additional surgical procedure to open your gum and attach the abutment to the implant post once the post has been fully integrated into the bone of the jaw through a process called osseointegration. You will then need to allow the incision to heal before the placement of the dental appliance.
The dental appliance, also called a crown, will be applied after an impression has been made of your teeth and gums. This will ensure that the new teeth fit into the opening and match your natural teeth as closely as possible. You may be fitted with removable crowns that can be taken out for cleaning or repairs. In most cases, however, the crowns will be attached permanently to your dental implants.
After the Dental Implant Surgery
If you need pain medication or help with reducing swelling and inflammation, our dental team will provide you with options for relieving any discomfort after your surgery. We will schedule follow-up visits and provide detailed instructions for helping you feel as comfortable as possible after undergoing each procedure.
Benefits vs. Drawbacks of Dental Implants
Some of the most important benefits of dental implants include the increased confidence and self-esteem that will come with replacing missing teeth and enhancing your smile. You can brush and floss your implants just as you would your natural teeth, which allows you to maintain good oral hygiene. Dental implants will not slip or fall out of place, which can help you feel more at ease when eating and speaking. If you are concerned about the high cost of dental implants, which is often considered a drawback, our team can help you find an affordable payment option. Give us a call today to schedule your first appointment or consultation with us. We look forward to the chance to serve you.